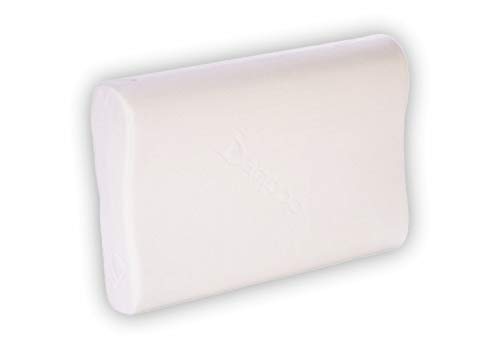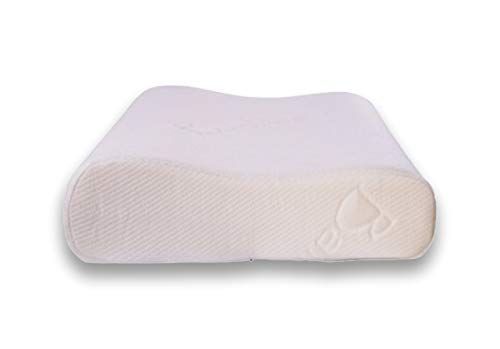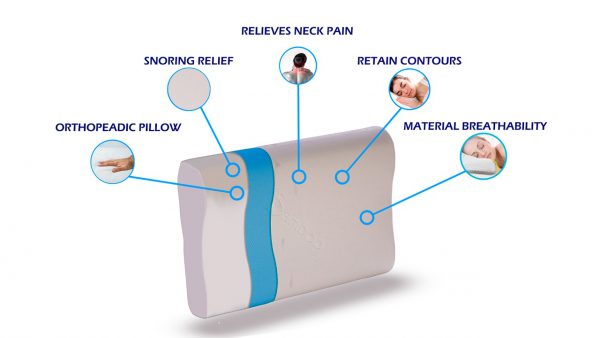 In stock
Memory Contour Pillow
₹1999
Comfortis Memory Foam Contour Extra Soft Orthopedic Bed Pillow for Neck Pain Relief Suitable for Back |Side & Stomach Sleeper Comfortable sleep Pillow with Pillow Cover Pack of 2 (17×27 inches, White)
Product Dimensions: Length 68.58 | Width 43.18 | Height 20.32 in cm | Thickness: 3 Inches | Colour: White | After Compressed: 2 Inch Max | Included Component: Pillow cover | Fill Material Type: Memory Foam | Fabric Type: Embossed Micro Polyester Fabric.n
RELEASE TENSION AFTER A HARD DAY – Relax after a long day with our Memory Foam pillow. It will align your spine, support your neck, and prevent pain making you feel refresh. These bed pillow are perfect for that much-needed rest and recovery.n
IDEAL FOR ALL SLEEP POSITIONS – Our memory Foam Contour Pillow is designed to facilitate comfortable sleep, as it molds to your body shape. The perfect side sleeping pillow, stomach sleeping pillow, or back sleeper pillow.n
MEMORY FOAM CORE – Orthopedic pillow that perfectly molds around your head and neck, slowly bounces back to readjust its shape giving you optimal head and neck support while you sleep.n
ERGONOMIC NECK PILLOW – Contour wave shape memory foam neck pillow adapts to your body shape to provide you utmost comfort. It will regain its original shape within fractions of seconds allows you to breath with ease and reduces snoring.n
No more waking up with neck pain or neck stiffness memory foam neck pillow that contours, cushions and cradles your head and neck So supportive and places your neck and head in good alignment with the rest of your spine Positions you to breath at ease, reducing snoring Carefully supports your neck.n
Great pillow for neck pain sufferers, stress relief, and snoring relief Perfect orthopedic pillow for side and back sleepers Designed with memory foam that is moldable and slowly bounces back to retain shape and support With this contour ergonomic pillow your sleep is indeed uninterrupted.nBack Pain Extra care & support from Memory Foam Pillow allows your muscles to relax appropriately reducing tension & pain. The perfect shape of this pillow appropriately takes the load off your head & neck thus keeping the airway open. It allows smooth breathing & peaceful sleep Neck Pain Keeps your head in line with your body.n
Memory foam We use the best quality memory foam which not only provides optimum comfort to your neck but also doesn't go flat for a very long period, unlike other pillows.n
Provides the best support to neck and head. Relieves Neck Pain. Ultra Comfortable for deep sleep.