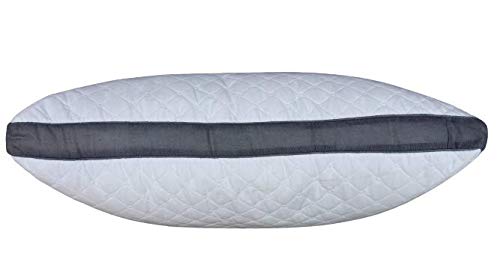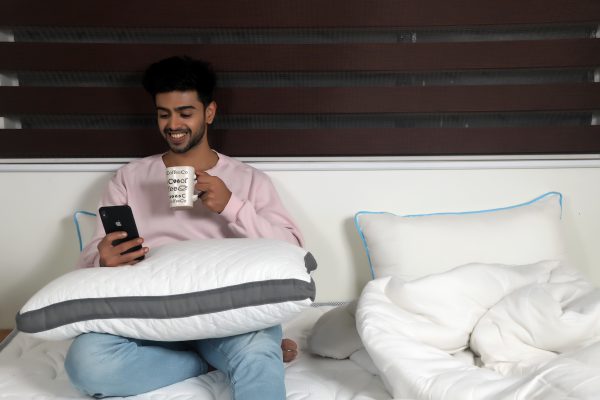 In stock
Mush Exclusive Pillow
₹1099
Mush Exclusive Microfiber Pillow for Sleeping Comfortable Neck support pillow Single (17 X 27 inch, White)
Product Dimensions: Length 68.58 | Width 43.18 | Heigth 20.32 in cm | Thickness: 3 Inches | Colour: White | After Compressed: 2 Inch Max | Included Component: Only pillow | Fill Material Type: Microfiber | Fabric Type: Ultrasonic Micro Peach Finish Fabric.nOur Microfiber Mush Exclusive pillow is soft enough to conform to the shape of your head but supportive enough to keep your neck and back aligned properlyn
Microfiber pillows match the natural curves of your body and promote Proper Back, Neck and Spine Alignment. With the balanced support to the neck and shoulders, it Relief Neck and Back pain, Helps Muscles relax and Enhances sleep.n
Mush Exclusive Microfiber Pillow is soft & provides Comfortable Neck support for the best sleep ever, just rest your sleepy head directly on our pillow. Experience extreme comfort with our Microfiber pillown
The pillow is made of high-quality Microfiber with a medium hardness to keep you in a comfortable posture while sleeping and maintain the shape of the pillow without distortion for a long time. So supportive and places your neck and head in good alignment with the rest of your spine Positions you to breath at ease, Carefully supports your neck. Whether you are a back, side or stomach sleeper, No issues. Our pillows provide perfect alignment for any sleeping position.n
An ultra-supportive Microfiber pillow provides the ideal balance of comfort and support for a perfect night's sleep.n
Provides relief for all sleepers and neck pain, you will wake up feeling fully recharged and ready to take the day. Its premium fabric keeps you cool and comfortable throughout the night.n
Neck support Extra care & support from Microfiber Pillow allows your muscles to relax appropriately reducing tension & pain. The perfect shape of this pillow appropriately takes the load off your neck and provides comfortable Neck support for a perfect night's sleep.n
Provides the best support to the neck. Relieves Neck Pain. Ultra Comfortable for deep sleep.